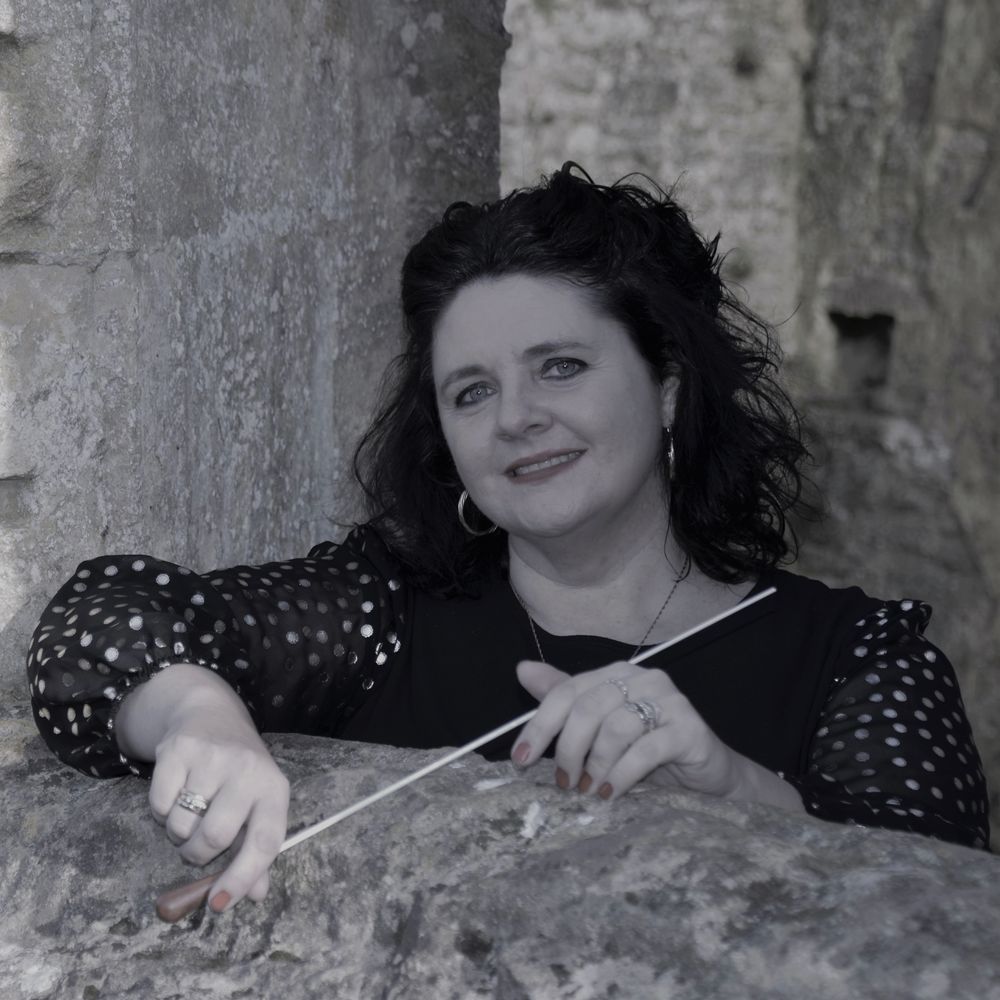 Biography
Ciara Considine
Ciara grew up in Maidstone within a musical family and gained a prestigious County Scholarship to study the flute and piano at the Kent Music Academy (KCYI). While a pupil at the Maidstone Grammar School for Girls, she was a member of the Kent Youth Choir, the Kent County Youth Orchestra and the National Youth Choir of Great Britain. She then went to Manchester in 1993 to train as a concert-pianist at the Royal Northern College of Music. After getting her Bachelors' Degree in Piano, she went on to gain both a Postgraduate Diploma and a Masters' Degree in Music Performance (Piano).
In 2007 Ciara turned to her beloved Irish roots and made her albums of Irish folk music, O Mo Chroi and Beyond The Waves. She arranged all the ancient gems of folklore and sang, played the piano, flutes, whistles and lyre. Both albums continue to have international radio-play and sell online via all the major distributors. She regularly visits the west of Ireland where both her parents are from - counties Clare and Galway - and sings solos in the 'traditional music sessions' there.
In 2009 Ciara began her career as a classical Conductor, and is now the Music Director of several youth and adult groups in Kent. She is the new Music Director of the Maidstone Choral Union, stepping into its well-established 121-year history, and is tasked with rebuilding it after its numbers were decimated during the pandemic. She is the Founder and Music Director of the popular Maidstone Voices, a thriving mixed-voice community choir, and she recently reached 14 years with the ladies' community choir, the Vigo Singers. She is the Music Director of the East Malling Singers, a 90-strong classical choir which regularly performs with professional orchestral musicians and London's best operatic soloists.
She loves her work with youth musicians, having founded the Maidstone Youth Music Society Voices in 2014, starting with just 5 singers and developing it into a proud choir of 90 children and teenagers (pre-pandemic). In 2021 she took the post of Conductor of the elite Kent Youth Choir, having worked for more than 20 years with the Kent Youth Singers and County Junior Choirs.
Ciara works for the UK charity Beating Time, founding a choir for inmates in HM Swaleside Prison, having greatly enjoyed her work with the inmates' choir in Maidstone Prison. She worked with Gareth Malone on the 2014 BBC2 series Sing While You Work - Ciara was the off-camera Conductor of the P&O Ferries choir who won the series competition. She is regularly invited as a guest Conductor, to give one-off choral workshops to school choirs and community groups, such as Mumma Mia and the WI. She enjoys collaborative concerts with various groups including the Kent Police Male Voice Choir and the Tunbridge Wells Orpheus Male Voice Choir, and with Irish choirs including the Ardfert Singers and the Connemara Choir. 
"Music is one of very few activities which, scientists have found, stimulates all parts of the human brain at once. Add to that the magic that happens when we make music with others. Singing in choirs or playing in orchestras and bands is good for the body and soul! Each year I conduct around 400 people from very different walks of life, aged 6 to 90, and yet each person experiences the very same thrill, the joy that comes when we unite with one powerful voice".